Top 5 Features of Samsung Galaxy S3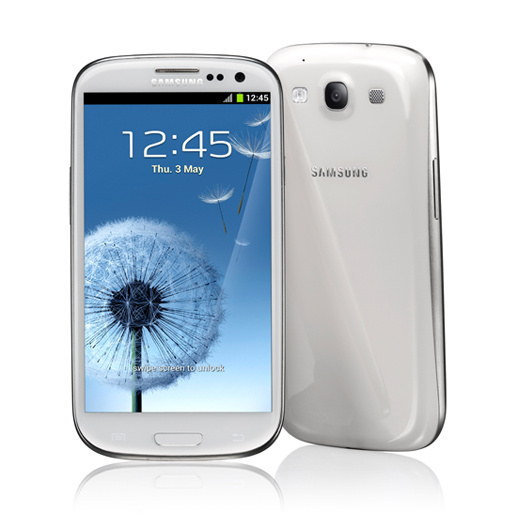 Samsung Introduced the next generation Galaxy S3 on May 3rd at a spectacular event in London.  While Samsung told us that the whole design and the layout of the smartphone is inspired from nature.  While I personally feel that Samsung could have done a hell of a better job with the design of the phone but it's the experience and the connection of SGS3 with their users that Samsung seems to be focusing the most.  A few months ago I wrote an article about top features expected in SGS3. While some rumors and expectations did come true, Samsung seems to go beyond that adding some spectacular features to make Galaxy S3 experience truly unique. Here are the top 5 features of the new flagship smartphone.
S Voice
It's what Samsung indirectly claims to be the Siri Competitor. If you have been using the SGS2 Voice Talk then S-Voice is just an upgraded version that comes packed with Galaxy S3. Using S-Voice you can ask the weather, stocks, phone wise commands etc. According to the demo S-Voice seems to work pretty well and you can initiate S-Voice by simply saying "Hi Galaxy" to your phone.
Direct Call
We often use messages to communicate with our friends and families. Whenever we feel like they are not quite getting what we try to say or maybe the message itself is very long to write, we feel the urge to call the person. With Direct Call all that you need is a simple gesture of moving your phone from the messaging application towards your ear and the call gets connected to that particular users.  Direct Call will be pretty handy to use once you get the hang of it.
Smart Stay
Another cool feature that comes packed with the new Samsung Galaxy S3 is called Smart Stay. Basically it uses the front camera to track your eye and keeps the Screen Light on as long you are seeing the device. This is a great feature cause I often encountered the screen light going off when I am reading an E-Book or surfing the web with my old SGS2 I often encounter the screen light getting dimmer and this is very annoying. With Smart Stay your SGS3 will take care and know exactly when to shut down the phone.
S beam
We saw how Galaxy Nexus used Android Beam and NFC technology to create a device pairing experience. With S Beam Samsung is taking this technology forward to a whole new level. Using the Samsung Galaxy S3's NFC technology you just need to touch your phone with another SGS3 and both of them will be connected to each other. Now you can share videos, files, folders with the click of a button.
50 GB of Dropbox Storage
The best thing about Samsung Galaxy S3 is that the companies tied up with DropBox, the famous cloud storage file sharing service to offer each and every user 50 GB of DropBox Storage. Let's put that into perspective, 16 GB, 32GB and 64 GB of internal Storage plus your DropBox account truly makes SGS3 a miniature portable hard disk.
Similar Articles: